"What Do Your Accessories Say About You?"
Let our one-of-a-kind, hand-made art pieces express your own uniqueness.
Featured Video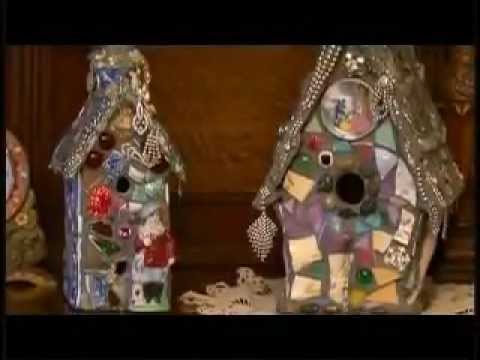 Walt Grayson interviewed Debra Hayes for his television show, "Look Around Mississippi". The show aired on WLBT on January 20, 2010, and was entitled "Creativity in the Eye of the Beholder". The interview focuses on the mosaics created by Debra and there are several great shots of various large completed projects.
Larger View…
In The Press
Debra Hayes and her art have been featured in Southern Lady Magazine in an article by Lauren Rippey Eberle.
Read more…
Artist Debra Hayes
Debra Hayes has been creative as long as she can remember. Even at the age of seven, Debra would sit with needle and thread making little dolls from her mother's left over quit scraps. Debra learned to knit and crotchet very early, then started fashioning clothing for the dolls, making sweaters and even crocheted earrings. Her mind was always thinking of ways to use what she had to get what she wanted.